Our Colour Run team is limbering up!
It's now only days away until our team of athletes heads for Carlisle Racecourse to take part in this year's Colour Run and they're limbering up ready to go!.
Raising vital funds for Eden Valley Hospice and children's charity Jigsaw, the team is looking forward to taking part in the 5k fun run. With a splash of colour and a heapful of bubbles, the runners will be taking part in the event held on Sunday 13th May.
Last year we raised over £500 for the local charity and this year we're hoping to smash it!
Any donations will be greatly received and we have set up a JustGiving page to help anyone wishing to donate.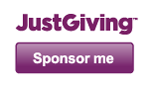 Here are just some of the colourful photos from last year …